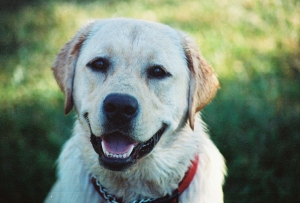 Our animal clinic is located at 15703F Longenbaugh Drive in the Copperfield/Cypress area of Northwest Houston. Hours
Our veterinarian, Dr. Martin Keadle, and our veterinary staff understand the special bond a pet owner has with their pet. Pets are members of your family. We watch them grow, and often times we are there when it is time for you to let them go. We cry along with you. At our animal clinic there is no such thing as "Just a dog " or "Just a cat." Longenbaugh Veterinary Hospital has been helping animals and their families in the Cypress area of Houston for over 20 years. We invite you to learn about our veterinary services, our animal clinic history and our latest news about pet health!


Our pets at play: Emma the chi-weenie plays with Squirrel the rabbit
Buck babysits the chi-weenies!